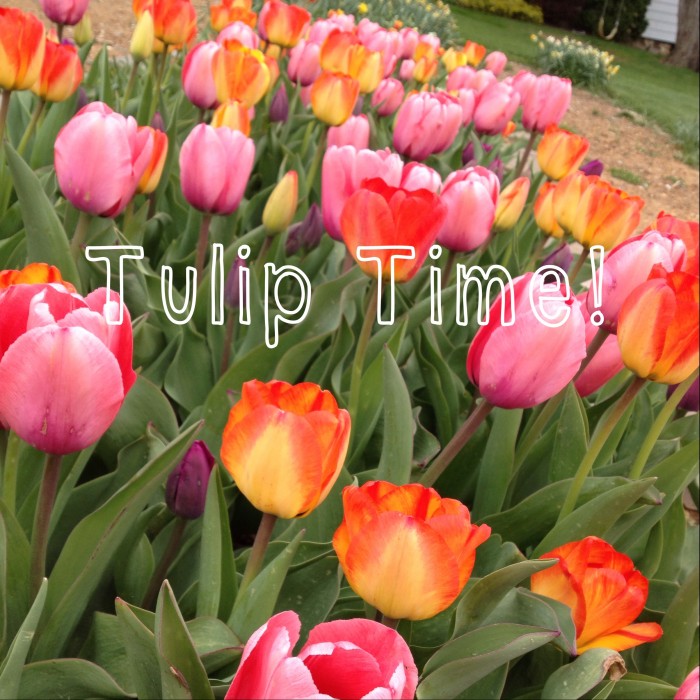 On the heals of the sunny daffodils comes our other spring staple, tulips! Here in the gardens at Trisha's Flowers we're bursting with colorful tulips! We thought you might like to know some of the ins and outs of tulip care.
Tulips grow from bulbs which should be planted in fall, around October
You can expect to see your first tulips popping up late April to the beginning of May (depending on variety)
Tulips are perennials so you won't need to plant them every year. However, after the first couple of years, (depending on variety) they tend to not come in as nicely. For example, purple tulips will revert back to the more dominant colors of red and yellow after a few years. For the best blooms, you may need to replant every couple of years.
Once cut, they should last about 4-5 days.
Tulips actually continue to grow after they've been cut. You'll notice the stems getting longer and bending towards the sun while in your vase
There are a wide variety of tulips to choose from. From shape, size, and color you can find a little bit of everything. Some with fringed and twisted petals, streaks, multiple blooms per head, double the petals for a nice full bloom, short, tall and of course almost every color imaginable.
So, what are you waiting for!? Bring a little bit of Spring indoors with a handful of perky tulips, or start scheming your own flower beds for this fall!